Upholstery Cleaning in Montpelier, VT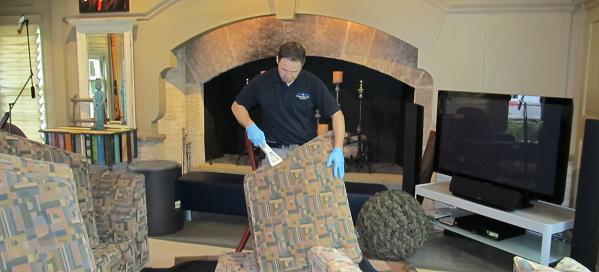 Bringing the "New" back to your furniture.

Your furniture is an important investment that endures tremendous daily wear and tear. S/R services understands the value of keeping your furniture clean, not only so you don't need to replace it, but also so you and your family live, eat, and relax in a clean healthy environment. Our expert cleaning crew has the skill, expertise, and state-of-the-art equipment necessary to take care of all your furniture cleaning needs.

How we will get the best results for you:

Our trained technician will an inspection of your upholstery to determine what type of fabric is involved and decided what the best cleaning method is to accomplish the best results. S/R Services will clean most types of fabric with the Safe Clean Program by following exact procedure from the IICRC Institute. Our highly trained technicians will give your furniture a "Clean Touch."

Are you concerned whether your furniture can be cleaned or not? Call us today and schedule a free consultation, 802-223-6577.